Noosa Sea Scout Group and Campground
Sunshine Coast parents and helpers from all walks of life. 
Our Group encourages membership by children and young people, as well as their families, from across the district. 
We are focused on structured indoor and outdoor activities aimed at teamwork, confidence building, personal development, setting goals and most of all – having fun! We do this is in an all-inclusive, non-competitive way meaning that anyone is welcome and able to get involved, regardless of fitness and ability.
We are privileged to be based at a spacious, relaxed, wooded location in the heart of Noosaville. This is ideal for camping and we welcome other scout groups, community groups, schools, families and individual campers or families to enjoy the grounds and stay with us when visiting the Noosa area. Groups who do not wish to camp can also utilise the 36 bed bunkhouse.
We are ran solely by a team of adult volunteers who undertake a number of roles within the Group.
Our scouting sections are led by a team of committed leaders who undergo training and their own personal development whilst guiding our young people through their Scouting journey.
They are aided by a Group Support Committee who are responsible for driving forward any initiatives the Group is pursuing and ensuring that our leaders have the equipment and resources to run their activities.
Finally, the non-Scouting management of the campground buildings, grounds and facilities is overseen by a Fellowship of committee members.
You do not need to be a parent or have a child member of the Group to take on an Adult Volunteer role, anyone is welcome to join in and lend a hand!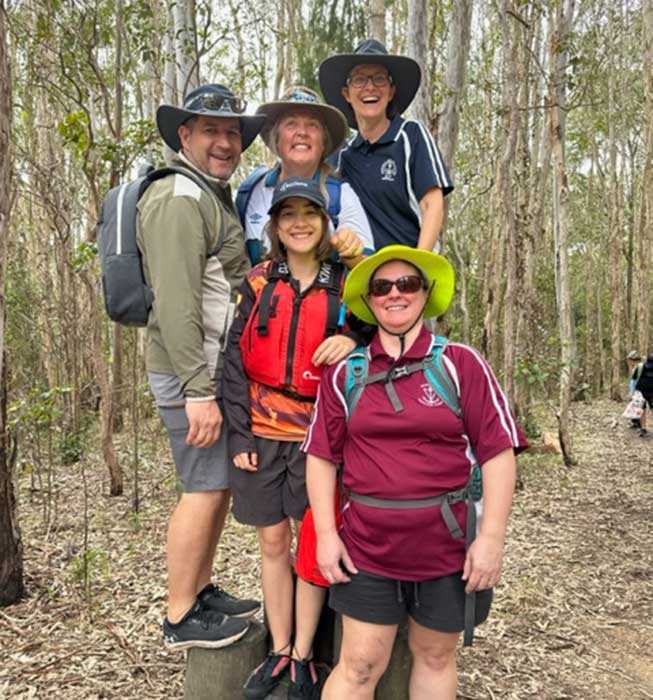 Volunteer opportunities in Noosa
If you are interested in any of our current vacancies or support our Group in any other way