Volunteer opportunies in Noosa
Develop new skills and meet people.
Scout Leaders are responsible for helping to devise and deliver programs that support young people in reaching their potential. Not only do Leaders help youth members develop valuable skills in an environment of responsible risk-taking, but they themselves develop a variety of skills in leadership, project management and event planning. No prior experience is necessary to become a Scout Leader. All Leaders undergo training on all aspects of youth leadership, program planning, safety and other requirements. They are also given resources of program ideas to help them get started.
Leaders are required to attend:
Group meetings one night a week during school terms
A monthly Leaders' meeting
Group activities, such as hiking or camping trips
Adult Volunteers can be Rovers or Parents of youth members who assist in the Scout Group in a number of ways such as taking on a committee role, helping out with a Bunnings BBQ fundraiser, or assisting Scout Leaders on meeting nights.
Leaders at Noosa Sea Scout Group
We are always on the lookout for new leaders and members of our Parent Committee. All these roles are very fulfilling in different ways, and each role offers its own unique challenges. Full training and support are provided for any role that you wish to undertake with the Group.  
We would like to take our Joey section out of hibernation, as the members of the section are very keen to get back into scouting. So, if you are interested in working with 5-8-year-olds, let our Group Leader know.
We have several vacancies on our Parent Committee and are looking for helpers to fill these roles. If interested in help please contact our Group Leader.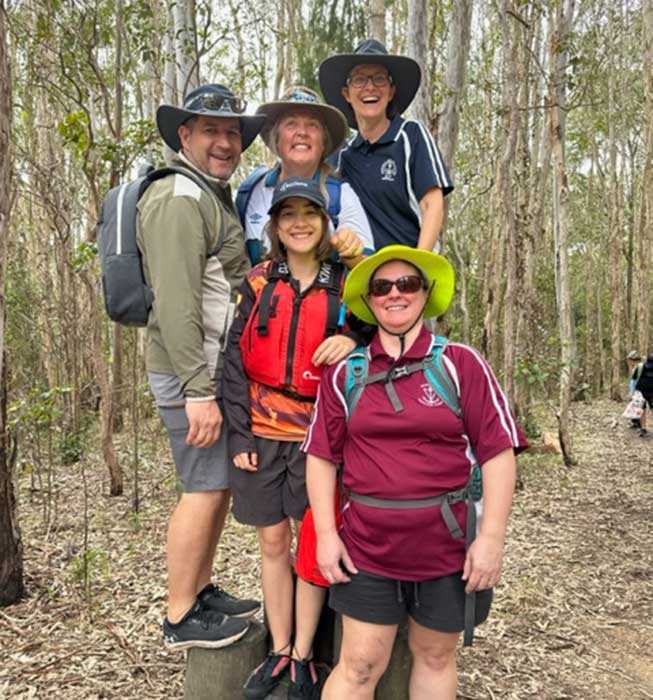 Volunteer opportunities in Noosa
If you are interested in any of our current vacancies or support our Group in any other way